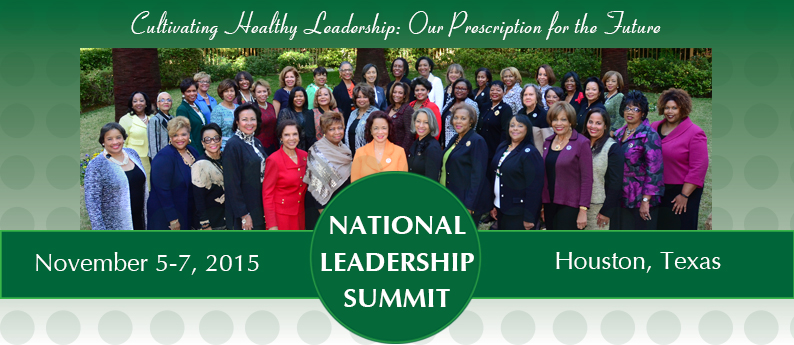 National Leadership Summit (Houston, TX)
Organized By:
National Links Organization
Started:
5 November 2015 at 2:00 am
Ending:
7 November 2015 at 11:00 am
5060 West Alabama
"Before you are a leader, success is all about growing yourself. When you become a leader, success is all about growing others."  — Jack Welch
Join us November 5 – 7, 2015 for the National Leadership Summit, designed to heighten your engagement within the organization and the communities we serve. This professional development program will help you understand the dynamics of leadership so you may become a leader in all facets of your life.
Distinguished leaders from inside and outside of Linkdom will share their expertise on leadership development, organizational effectiveness and civic responsibility during this three-day intensive collection of general and breakout sessions and small-group engagements. Bringing together members from across the country, the National Leadership Summit will equip current leaders and those aspiring to become leaders with the tools necessary to attain and excel at positions of influence beyond the walls of Linkdom, whether it is in the workplace, church, the community, school or beyond. Leadership skills are transferable and the knowledge gained at the Summit will serve you well as you pursue your civic, social, political, etc. aspirations.
General sessions will include panel discussions featuring successful women of color who serve in a variety of leadership roles. Session topics, which are set to be engaging, riveting and informative, include:
"So You Want to Be a President"
"College Presidents: Having Their Say as They Lead the Way"
"Secrets from the C-Suite"
Don't miss the opportunity to: Discover what it takes to get to the top and lead some of the most prominent businesses in the US and abroad. Hear about lessons learned and experiences gained as college presidents navigated the myriad of challenges in academia. Learn about the hard work and personal sacrifices that are integral parts of the prescription for success as a leader.
Be a part of the thought-provoking conversation and be empowered.
The 2015 National Leadership Summit is open to all members.
excerpt from The Links Org

Nobody Can Do Everything, Everyone Can Do Something