History of the Fort Worth Chapter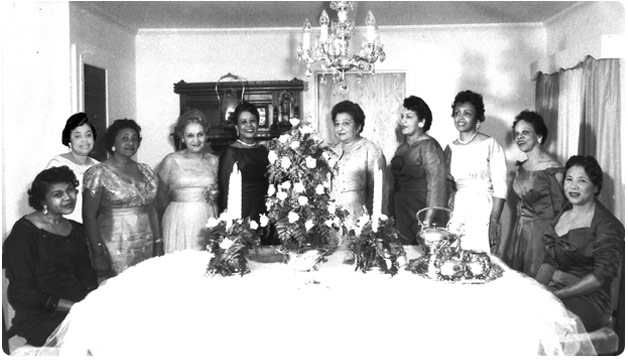 The Fort Worth Chapter is a group of civic minded professional women committed to serving the community and is an affiliate of The Links, Incorporated. A premier international, not-for-profit organization with more than 12,000 members in 276 chapters located in 41 states, the District of Columbia, and the Commonwealth of the Bahamas established in 1946. Founded on the principles of friendship and service.
The Links, Incorporated is a volunteer service organization comprised of many distinguished and talented women who, linked in friendship, enhance the quality of life in the larger community. The organization is committed to enriching, sustaining and ensuring the cultural and economic survival of African Americans and other persons of African ancestry.. The members of the Fort Worth Chapter are business and civic leaders in the Tarrant County community. The span of influence reaches across the fields of medicine, law, education, business and entrepreneurship.
Our mission is to contribute to the formulation of a positive, productive and culturally diverse society. Working closely with our sponsors and supporters, The Fort Worth Chapter is focused on creating transformational programming and impacting lives in communities of color through Services to Youth, The Arts, National Trends and Services, International Trends and Services, and Health and Human Services.
Read a Little. Change a Lot.
Recent Articles